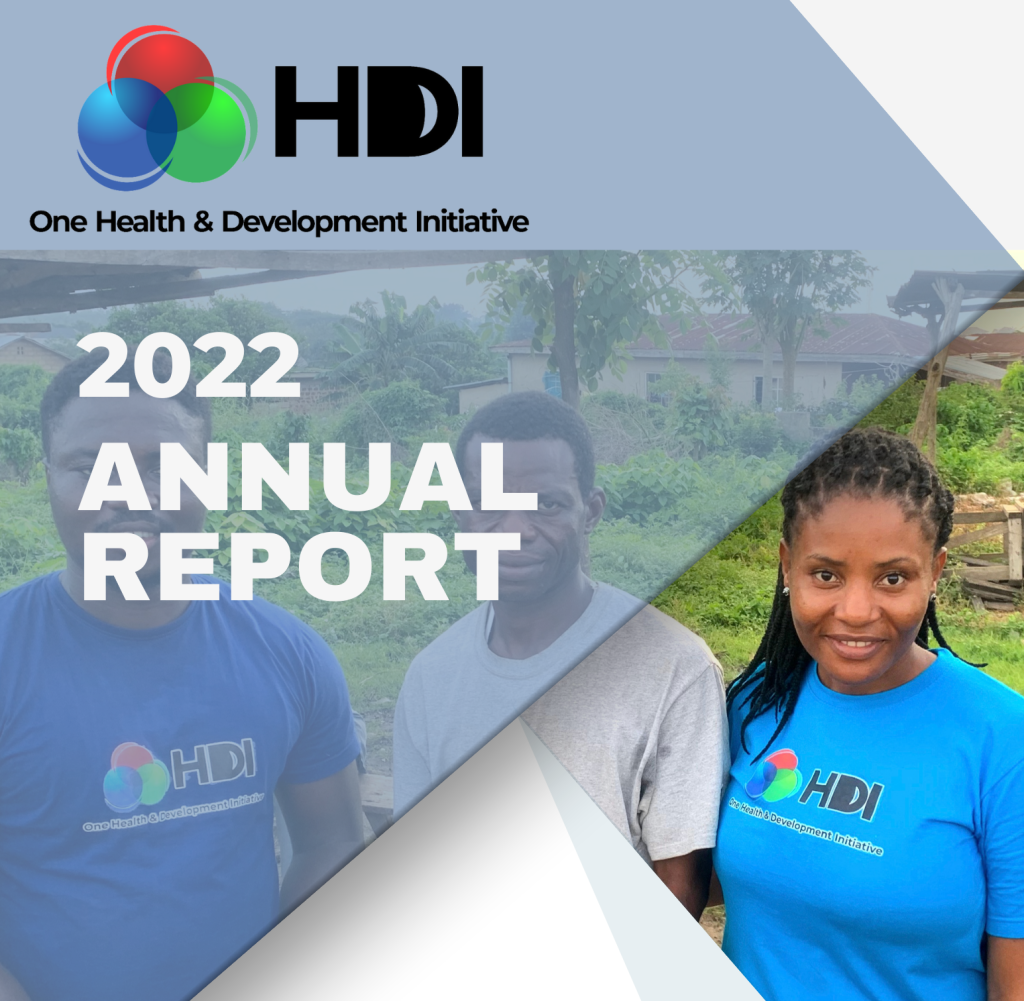 We are happy to publish and share our Annual Report for the Fiscal Year 2022!
2022 has been a pivotal stage in OHDI's growth as it witnessed a marked increase in our reach, effectiveness, and impact. This Annual report for the fiscal year 2022 briefly reflects on our past achievements; details our reach, accomplishments, and impacts for the year, and provides insight into our future expectations. Overall, the report demonstrates growth and improvement in reaching our target stakeholders, the number and quality of projects implemented, resources entrusted in our care, and collaborating with stakeholders.
The management, Board of Trustees, and Board of Advisors of One Health and Development Initiative (OHDI) wish to appreciate its many stakeholders, funders, and partners for their unflinching support for the organization from inception till date – especially in the fiscal year 2022. And as we look to the future, we recognize your support and look forward to doing more together with you for One Health impact.
Read or receive a free download of the OHDI Annual Report 2022 below;
Do you want to support our cause for One Health impact? Please make a donation here.

Interested in volunteering or interning with us? Please contact us or email info@onehealthdev.org