In a lot of countries and communities around the world, animals are still under-appreciated. A lot of people still treat animals with indifference or a complete lack of awareness, empathy and concern for their wellbeing. It is important to understand that animals are an important part of every human's mental and emotional well-being (as a companion), food security (as a source of protein) and livelihood (as a source of income). They are an intricate part of the cycle of ecosystem health, conservation, and sustainability. Additionally, they are wonderful friends providing unconditional love and loyalty with some helping us guard our homes and farms, aid and guide the disabled, and support law enforcement. With all these benefits that animals give to us, we must, in turn, be concerned about their welfare and make intentional efforts to care for them in any way or capacity that we can. Helping animals is also a great way for your family to give back and make a noticeable difference. From forest-dwelling rodents to farm animals, to your pets at home, even our biggest four-legged friends need a little tender loving care now and then. Shelter pets are looking for permanent homes, farms are prioritizing production over welfare, while wildlife still struggles with man-made pollution and disturbance to their natural habitats. The smallest changes to your behavior towards animals and day-to-day activities allow you to easily prioritize animal welfare around the world. This may seem like a massive task, but the smallest actions can improve the lives of animals in significant ways.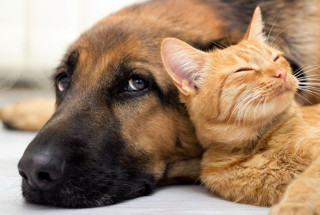 Here are 7 ways to help Animals in your own little way
Foster a Pet – If you have the room, the funds, and the time, consider fostering an animal in need. Fostering isn't for everyone, however. Many people find it very difficult to say goodbye to their furry charges when the time comes. That said, fostering can be a very rewarding experience, and is a wonderful way to help animals in need. If you think you might make a good foster parent for a pet that needs help, contact an animal shelter or rescue for more information nearby or if not available within your premises, contact your veterinarian or an animal breeder in your vicinity
Educate People – Take time out to teach your children, family members and friends about our wonderful animal friends, and how important it is to always treat them with kindness, respect and empathy. Take your little ones to a zoo or conservation park or just enjoy some heartwarming and adorable animal movies on family night. You can also help by sharing stories about animals that need help on your social media platforms.
Spay/Neuter your Pet – If you own a pet, spaying or neutering it would not only keep your animal calm and healthy, but it also helps other animals by combatting pet overpopulation. Unless you intend to breed your pet and you have the means to care for your pet's off-springs, we recommend seeing to this as soon as possible.
Donate and/or Fundraise for the Cause – Animal charity, rescue organizations, animal shelters, and relevant nonprofits will always need and appreciate donations. If you can't afford to donate funds, consider giving supplies, such as pet food, carriers, or dishes. Wherever you're located, items like towels, old newspapers, food, and litter go quickly, so when your schedule doesn't allow time to volunteer, consider donating these goods instead. Also, next time you're hosting a party or get-together, make it a fundraiser to help your favorite animal welfare organization. Collect cash and gift donations or auction products. If you don't know of any animal charity or shelters within your vicinity, contact a veterinarian or related nonprofits who will advise you accordingly. Hey, feel free to contact us at OHDI too!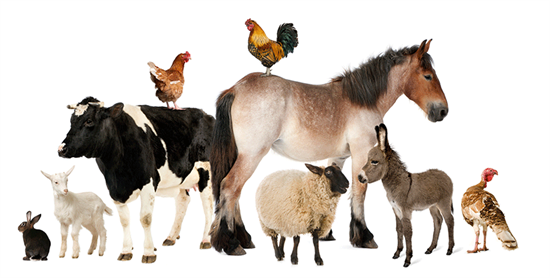 Photo Credit – Georgia Department of Agriculture
Volunteer for Animal Welfare – Volunteering is another great way to help animals that you will find really rewarding. Whether it's taking dogs for a walk, cleaning out cages, helping out on farms, or implementing projects, volunteer your time and skills to the cause of promoting animal welfare. Another great way to help animals especially in the wild is to spend a Saturday or Sunday picking up litter at a nearby forest reserve, wooded area or national park. They can always use a good clean-up, so consider organizing such days with your family, friends, and neighbors. You can use it as a hike or dog-walking opportunity. Nothing brings the community—including the wildlife—closer together than taking pride in a clean living environment that both belong to the animal and human community. Check with relevant local charities, shelter, animal health workers and nonprofits for more details on volunteering. Again, feel free to contact us at OHDI too!
Use Cruelty-Free Products – All kinds of animals—monkeys, horses, rabbits, mice, and many more—are subjected to animal tests in which a "live animal is forced to undergo something that is likely to cause them pain, suffering, distress, or lasting harm." Many of these tests are done on cosmetics items like makeup, lotions, and other skincare items. One of the easiest ways to help these animals is to shop for products that weren't tested on living things. It may be difficult to know which product is cruelty-free or even more difficult to abandon your favorite product, but you can take a step forward by researching on the cruelty to animals inflicted by industries which will help you make your decision. If you aren't sure if your favorite products are cruelty-free, reach out to a representative for clarification.
Limit Meat Consumption in Your Diet – Billions of animals are farmed and killed for meat each year and many of these animals spend their short lives in cramped cages before being slaughtered. Eating less meat not only limits this suffering, but it also helps reduce global greenhouse gas emissions associated with factory farms—creating a happier, healthier atmosphere for animals and people alike. Also, you can make the decision to purchase free-range, grass-fed meats, eggs, and dairy products which will help promote animal welfare in the food industry. If you're in need of introducing or transitioning your diet to some easy vegetarian meal ideas, there are many plant-based recipes online at your disposal.
In conclusion, small steps can go a long way in helping pets, wildlife, and farm animals. If you've ever wondered how to help animals, do try some of these ideas and prioritize animal welfare with easy actions. Now, from this list how do you like to help the animals in your community? Do let us know. Follow us on our Facebook, Instagram and Twitter pages to engage us.
By Dr. Kikiope Oluwarore-Isedowo
Sources – Toms of Maine and Paw Print Seasley