Since the beginning of the year, news reports have confirmed that Lassa Fever has been on the rampage yet again in Nigeria. According to the Nigerian Center for Disease Control (NCDC), as of the 24th of January 2020, 195 confirmed cases and 29 deaths had been reported in 11 states across the country. Of the confirmed cases, 89% are from Ondo, Edo and Ebonyi States. They also mention that the increase in the number of cases at this time of the year is not unusual due to ecological factors. Therefore, this article will provide you with all you need to know about the Lassa Fever Virus so you can be duly informed on the disease and how to protect yourself.
Origin and Aetiology of Lassa Fever Virus
Lassa fever is an acute viral haemorrhagic illness caused by Lassa virus, a member of the arenavirus family of viruses. Interestingly, the virus was first identified in 1969 from a case in the town of Lassa, in Borno State, Nigeria (hence the name Lassa fever as it is known today). Since its discovery, confirmed outbreaks of the disease have been commonly observed in West African countries including Nigeria, Liberia, Sierra Leone, Guinea, Benin, Mali, Togo and Ghana. In Nigeria, the disease is endemic and cases are recorded all year round.
Transmission
The Lassa fever virus is transmitted by rodents (Mastomys rats) which are commonly found in our environment. This contributes largely to the risk of spread that occurs in Nigeria and other countries with similar ecological factors. Humans usually become infected with the virus through exposure to contaminated food and contact with household items contaminated with urine, feces, saliva or blood of infected Mastomys rats. Person-to-person infections and laboratory transmission can also occur through contact with blood, urine, faeces and other body fluids of infected persons. This method of transmission is particularly common in health care settings in the absence of adequate infection prevention and control measures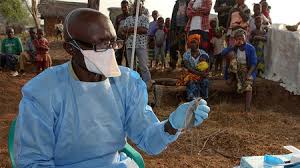 Signs of Infection
About 80% of people who become infected with Lassa virus have no symptoms. For the minority who show symptoms, early symptoms include fever, headache, diarrhoea, abdominal pain, sore throat, etc. Severe disease occurs in 1 in 5 infections where the virus affects several organs such as the liver, spleen, and kidneys and the patient may bleed from body openings. If a patient does not respond to treatment for malaria or other febrile illnesses after 48 hours, it is important to test immediately for Lassa fever.
Treatment and Prevention
Diagnosis and prompt treatment are essential. The overall case-fatality rate is 1%. Among patients who are hospitalized with a severe clinical presentation of Lassa fever, case-fatality is estimated at around 15%. Early supportive care with rehydration and symptomatic treatment improves the survival of the infected person. To prevent infection and minimize the risk of infection, it is important for people to take measures to protect themselves and their families by practicing good hygiene and ensure that their environment is always kept clean to avoid contact with rodents.
Response to the current Lassa fever outbreaks
The NCDC leads the response to the Lassa fever outbreaks and continues to support states in strengthening their preparedness and response capacity. Over the last three weeks, Rapid Response Teams have been deployed to support five of the affected states and there has been a rapid increase in risk communications and community engagement activities to ensure that Nigerians are aware of the risks of Lassa fever and measures to protect themselves. In addition, five laboratories in Nigeria now have the capacity to diagnose Lassa fever in Nigeria thereby reducing the turnaround time between identifying a suspected case and confirmation and ensuring prompt case management.
Also, Nigeria is currently contributing to research and other activities for the development of a Lassa fever vaccine and the three main treatment centres in the country for Lassa fever – Irrua Specialist Teaching Hospital, Federal Medical Centre Owo, and Alex Ekwueme Federal Teaching Hospital Abakalilki – are set to commence Lassa fever epidemiological studies that will provide data to guide research and response activities.
Furthermore, the Honourable Minister of Health Dr. Osagie Ehanire has acted by leading a high-level delegation to Kano State on the 25th of January 2020, following the deaths of two health workers infected with Lassa fever.
By Dr. Kikiope Oluwarore-Isedowo