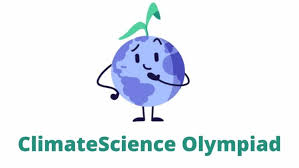 The Climate Science Olympiad (CSO) is a student competition to find solutions to the problems of climate change, which is currently available in over 100 countries. The Olympiad is free to enter (no purchase required unless otherwise stated). The CSO'22 has three age brackets which are the under 16s, 17-19, and 20-25 years old. Regardless of age, participants compete in the same qualifiers and answer the same type of problem statements.
There are four rounds to winning Climate Science Olympiad. They are:
QUALIFIERS
The qualifier round is a 25-minute online quiz, that can be done online right now, later, or as a student at your school. It works on your computer or smartphone. All participants will receive a certificate, and top participants a special honour.
QUARTERFINALS
The best 10% of all qualifier attempts advance to the Quarter Finals. Quarter Finals follow the same quick-question format as Qualifiers.
SEMI-FINALS
In the Semi-Final round, you choose one of three problem statements to respond to. To help you
prepare, you are told the topics 10 days before the event, but the exact problem statement is only revealed at the start of the actual qualifier event.
FINALS
In the final, you'll write a proposal about a major climate-related issue and be interviewed by our
judges. Every finalist will be awarded a Bronze Medal, and as previously done, we hope to conduct the winners' ceremony at the United Nations' Climate Summit (COP) and give the top teams the opportunity to present their solutions on a world stage.

ELIGIBILITY
To be eligible to enter the Olympiad:
(a) Entrants must be a real person and at most 25 years old (proof of age may be required).
(b) Entrants must not be our employee, officer, or agent of any person or organisation involved in the
running of the Olympiad, and their relatives up to the second degree.
(c) The maximum number of entries to the Olympiad per person is 3 plus 1 for every valid participant
you refer to the Olympiad, with a total maximum of 10.
The deadline is August 10, 2022.